Topics for Week 3 Student Presentations
Discussion section for APS111 - Engineering Strategies and Practices, 2012
for week 3, Nov. 26, 2012
Seminar leader: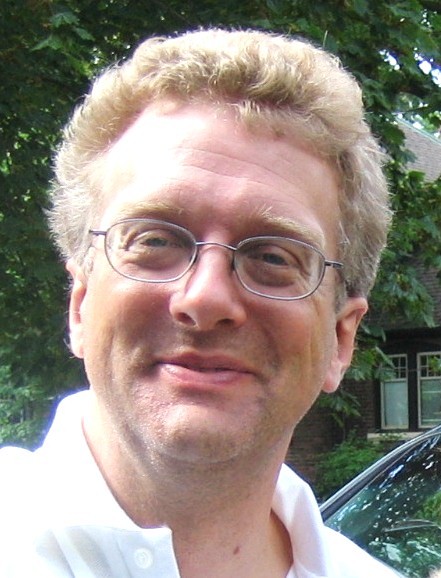 Jim Prall
Systems Programmer,
The Edward S. Rogers Sr. Department of Electrical and Computer Engineering
University of Toronto
UTORmail
Office: GB254-D
campus x65760 (416) 946-5760


All students should attend week 3, including those who already presented in week 2. Everyone please read these items for week 3:
Week 3 Topics
Each student must prepare an oral presentation on their chosen topic to give to the class. The presentation should last 2 to 2 and a half minutes. No visual aids (Powerpoint, posters) are to be used. You are welcome to use the chalkboard of course.

Review my tips on When You Present for what to keep in mind as you prepare.

Thanks to everyone who presented in week 2. Great job! Now the rest of you get your turn. Your talks can take for granted what has already been covered in the first two weeks, so you don't run out of time in your 2.5 minutes. Please practice and time yourself, and cut what doesn't fit. With t13 people to go on week 3 we have to keep to the time limit.
For week 3, please focus on your interpretation / judgment about the proposal's pros and cons (no need to spend much time restating the basic mechanics if we heard them this week.)

Here are the topic selections you made at the end of seminar #2. If you chose a proposed solution, briefly describe who proposed it and what is their field of expertise; briefly summarize what they propose to do. Many of you chose one or two of Alan Robock's 20 Reasons Why Geoengineering May be a Bad Idea. For these, try to mention one or more of the specific proposals we've covered so far if this objection applies particularly to that proposed solution.

Then choose among these questions to apply to your proposal. Leave enough time for this! You won't have time to cover all these - choose those most relevant to this proposal and that you find most interesting to answer:
Is this really feasible--within our powers to put into action?
Is is controllable? Reversible?
Does it stay there if left alone, or go away/fade on its own? Do we have to keep renewing or replacing it?
Rate it on simplicity vs. complexity - does it require ongoing management? How might it fail?
What side effects could it have? How serious are these?
How might the public react to learning of this plan?
For each proposal, think about the list of potential objections from the article by Alan Robock that we read, "20 reasons why geoengineering may be a bad idea".

Do any of those objections apply particularly to your chosen proposal? If so, mention which one(s).
Can you think of any response in defense of geoengineering?
Another suggestion: talk about the proposed solution as an ethical issue, and how political it could become. How many countries would it take to start such a project - just one, or would it require many? How might different countries be impacted? What could a country do if it feels the project is doing them harm (even if the overall effect is good for the world at large)?
In this list, choices from Alan Robock's "Twenty Reasons" paper are listed as "R1" for reason #1, etc. If your topic is still "TBA" (to be arranged) please email me soon at jim dot prall at utoronto dot ca with your pick.
Topics Selected for week 3
Ben: R1 - Regional climate
Daniel: (TBA)
Dave: R16-R18 - who controls it?
Dongsub: TBA
Han Ming: Open letter to IPCC
Justin: Undermining CO2 reductions
Karan: TBA
Marco: plankton
Mateen: Ocean fertilization
Nathan: R8 - less sun for solar PV
Tien Bao: R4 - Effects on plants
Yang: R3 - Ozone depletion by sulfates
Yiyang: R9 - Environmental impacts
Youssef: TBA
Finally, here are some extra links for anyone who wants to know where to find out more about global warming, climate politics and efforts to cut greenhouse emissions.