Next:
On to Gili Bidara
Up:
Bali and Lombok
Previous:
Mt. Batur
Our second week began with a trip on the ferry to Lombok. A different island and a different culture.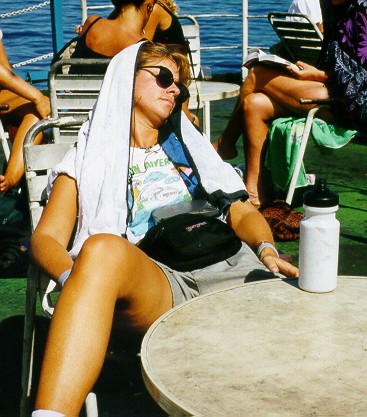 Not much to do on the ferry. Bring your sunscreen and catch some rays!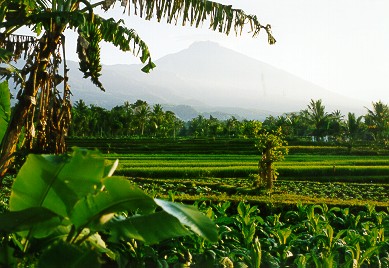 The tobacco fields of Tetebatu with Mount Rinjani in the background.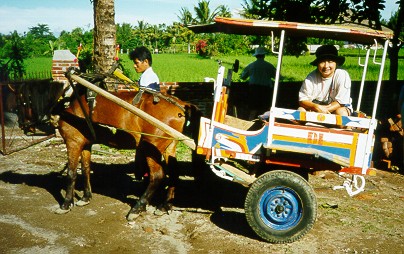 Catching a lift into town.
Modelling traditional wedding costumes.

Well, okay, maybe not the jacket or the shoes!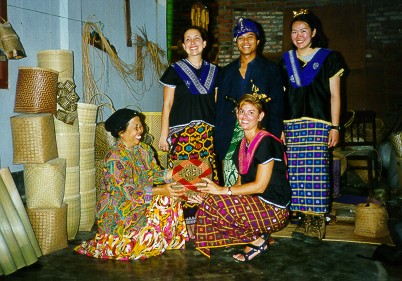 Three brides and a groom. Don't tell his wife!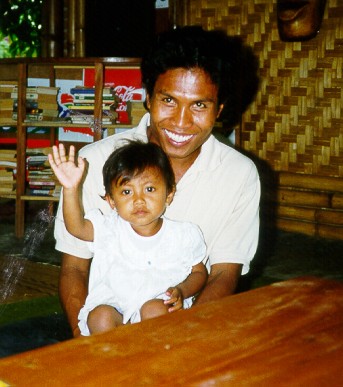 Some of the wonderful people of Tetebatu.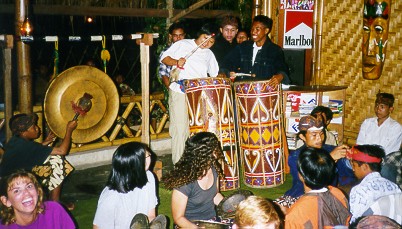 Jamming with the local band.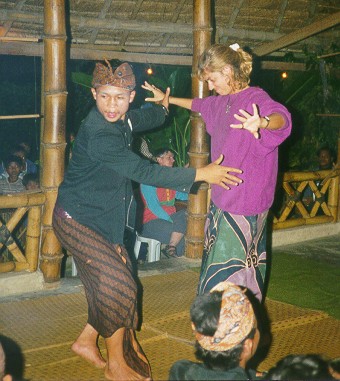 And dancing up a storm...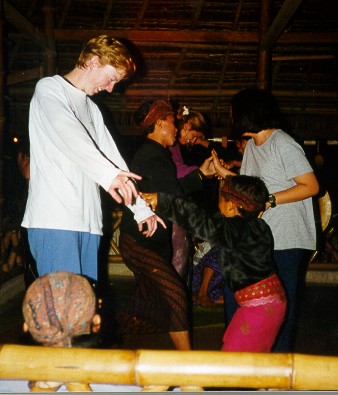 with the best of them!
---




Next: On to Gili Bidara Up: Bali and Lombok Previous: Mt. Batur Paul Chow 2005-01-02