Up: Bali and Lombok Previous: On to Gili Bidara

This was our last stop, but there were still a few more wonderful sights to provide the final touches to our journey.

Although it was the so-called dry season, it seemed to rain every day around 3pm, and it wasn't just rain, but torrential rain that did not last very long. Blame it on El Nino!

The coast of Lombok near Senggigi is a wonderful series of sweeping bays. As we returned from Gile Trawangan, we could see the rain coming, and then some wonderful treats. The photos do not do justice to the intensity of the colours we saw. Full rainbows, and double rainbows over every bay... Paradise!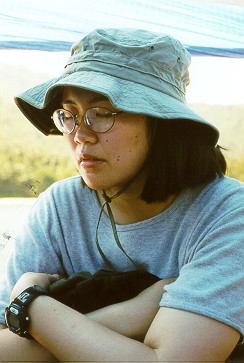 Jen, who could sleep anywhere!
Great pic Ross! Thanks!!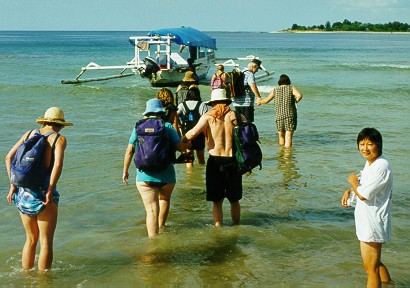 Leaving Gile Trawangan, after a relaxing day on the beach.

The barong at the end of the rainbow.

The end!
---




Up: Bali and Lombok Previous: On to Gili Bidara Paul Chow 2005-01-02