---
Farid N. Najm
Professor
Dept. of Electrical & Computer Engineering (ECE)
University of Toronto, Toronto, Ontario, Canada
---
---
Affiliations:
---
Farid N. Najm received the B.E. degree (with distinction) in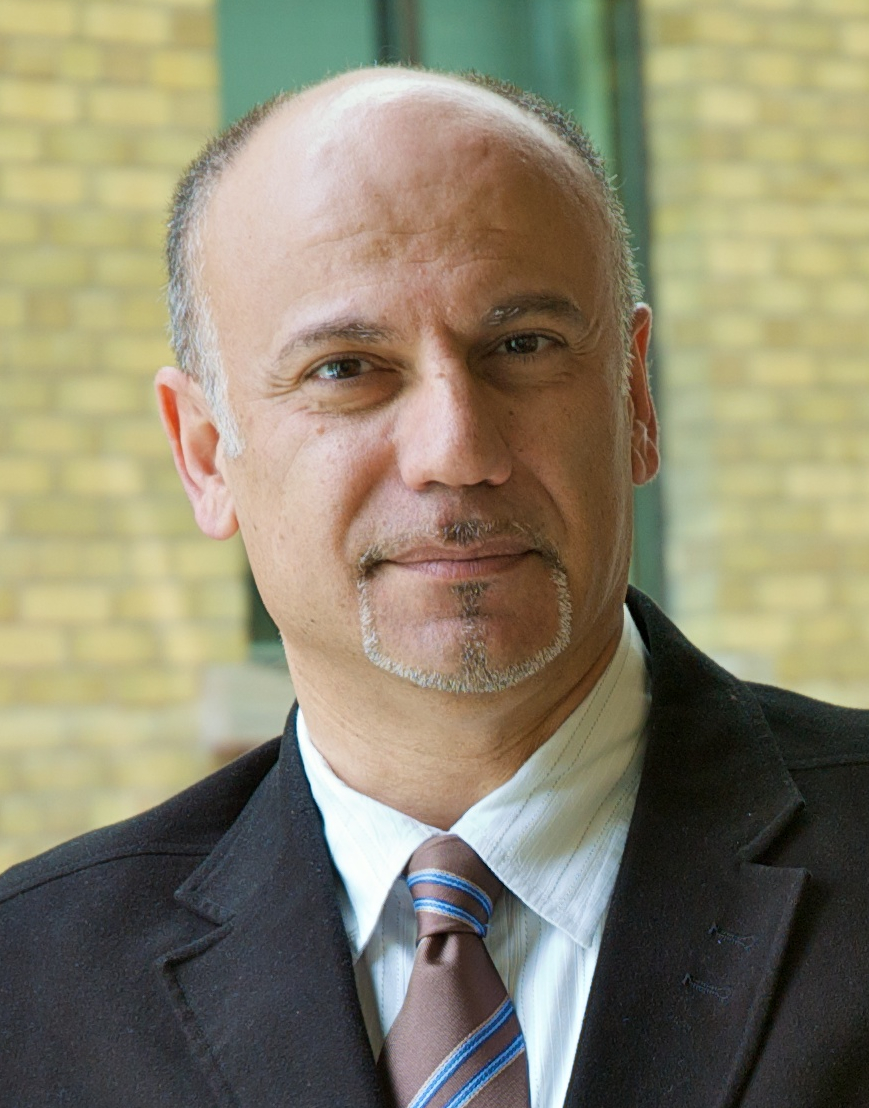 Electrical Engineering from the American University of Beirut (AUB) in 1983, and the M.S. and Ph.D. degrees in Electrical and Computer Engineering from the University of Illinois at Urbana-Champaign (UIUC) in 1986 and 1989, respectively. He worked with Texas Instruments in Dallas, Texas, 1989-1992, then joined the ECE Department at UIUC as an Assistant Professor, becoming Associate Professor in 1997. In 1999, he joined the ECE Department at the University of Toronto where he became Professor in 2001, then served as Vice-Chair 2004-2007 and as Department Chair 2009-2019. Dr. Najm's research interests are in the general area of computer-aided design (CAD) for integrated circuits, with an emphasis on circuit level issues related to power dissipation, timing, and reliability. Dr. Najm is a Fellow of the IEEE and a Fellow of the Canadian Academy of Engineering.
---
Courses:
---
Scholarship:
---
Memberships/Awards:
---
Links:
---
External Service:
---
Research:
My general research area is Computer-Aided Design (CAD) for Integrated Circuits. There is a continuous need to develop new CAD tools and design methodologies in order to keep up with the advances in Integrated Circuits (IC) technology and with the performance goals that are set for ICs. IC design is difficult, costly, and time consuming. It is not uncommon for the design of a large microprocessor chip to take 3 years, to require a team of about a 1000 designers, and to cost several hundred million dollars. As new generations of semiconductor technology become available, new problems arise in IC design, which require a next generation of CAD tools and methodologies. More information on the need for advances in design technology can be obtained from the National Science Foundation (NSF), the Semiconductor Industry Association (SIA), and from the Semiconductor Research Corporation (SRC). My work is focused on managing the design problems related to power dissipation, circuit timing and chip reliability. I have worked on issues related to average power (thermal concerns, battery life), chip leakage currents and power, as well as transient power (grid noise, metal reliability). Currently, my work is focused on chip power grid verification and reliability checking.

Over the years, my research has been supported by grants and contracts from a variety of sources. Specifically, I would like to acknowledge the generous support of the University of Illinois, the National Science Foundation (NSF), Intel Corporation, Rockwell Corporation, Digital Equipment Corporation (DEC), the Semiconductor Research Corporation (SRC), Texas Instruments Inc., IBM Corporation, the Natural Sciences and Engineering Research Council of Canada (NSERC), the University of Toronto, Nortel Networks, Micronet, ATI Technologies (now AMD), Altera Corporation (now Intel), Canada Foundation for Innovation, and Advanced Micro Devices (AMD), Inc.
---
Prof. Farid N. Najm, ECE Dept., University of Toronto, 10 King's College Rd., Toronto, Ontario, Canada M5S 3G4.
Phone: (416) 946-5175, Fax: (416) 946-8734, E-mail: f.najm@utoronto.ca
PGP: Click here for my PGP Public Key.
---